Portland
Indigenous
Marketplace
Portland Indigenous Marketplace supports indigenous artists and entrepreneurs by providing barrier-free, culturally respectful spaces that encourage cultural resilience and economic sustainability by promoting public education through cultural arts.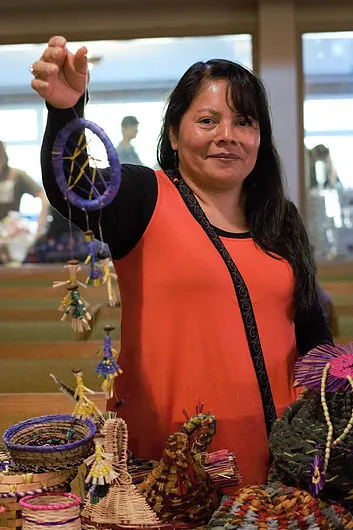 Portland Indigenous Marketplace
@
Winter Wonderland" Vendor and Vaccination event at Barbie's Village
[935 NE 33rd Ave, Portland, OR 97232, USA (map)]
On
Fri, December 9, 4pm – 8pm
Winter Wonderland" vaccination event at Barbie's Village
in collaboration with Future Generations Collaborative, REACH and UTOPIA PDX
Located at Barbie's Village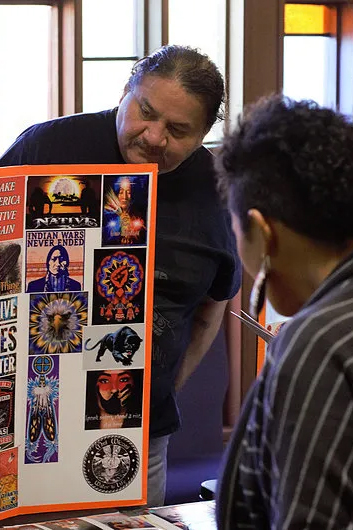 Our Artists/Entrepreneurs
A marketplace specifically for Indigenous/Black vendors, all the artists/entrepreneurs featured on Indigenous Marketplace have Indigenous/Black ancestry. Indigenous/Black creativity and keeping up traditions is what bring us all together.
Support
We are grateful for all the support we receive from our greater community. Every person who visits and participates in the various events we hold are very valuable to us. Support artists/entrepreneurs directly anytime with online orders.
Working to Strengthen our Indigenous Community and Culture
The goals of Portland Indigenous Marketplace are to sustain our cultures by leading as a community spreading our cultural heritage as well as supporting economic independence for indigenous Artists and Entrepreneurs
If you are interested in being a Indigenous/Black artist/entrepreneur at our Indigenous Marketplace fill out our General Programming Application. We will follow up with every application.